As digital marketers, staying on the cutting edge of what works for our campaigns is a matter of great importance. Recently, Google rolled out its new continuous scroll feature that provides users with an easier way to search and discover content — allowing them to simply continue scrolling as opposed to navigating through countless pages. Quite possibly, this could bring on a whole host of implications for how we structure our marketing strategies going forward. In this blog, we will explore how Google's new feature may impact the current state and future prospects of digital marketing.
Understanding Continuous Scroll and How it Works Across the Web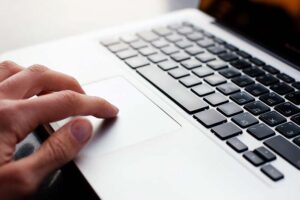 Continuous scrolling is the latest feature in web design that has revolutionized the way users interact with web pages. It allows website visitors to effortlessly browse through a webpage without the need for manual clicking and scrolling. The basic principle behind continuous scrolling is quite simple. Rather than load a whole webpage at once, a website loads an initial set of content, and as the user scrolls down, more content is dynamically loaded. This means that all pieces of content on the webpage are effectively loaded as the user scrolls down, making it quicker and more efficient to browse through a webpage. With continuous scroll, web designers and developers can create user-friendly websites that not only look sleek but are also intuitive to use.
Analyzing the Pros and Cons of Google's New Feature
Google recently rolled out a new feature that has generated quite a bit of buzz. Continuous scroll seeks to make our lives easier, but as with any technological innovation, there are pros and cons to consider. On the one hand, the feature provides users with an enhanced level of convenience by offering a streamlined process for completing certain tasks. It also reflects Google's commitment to staying ahead of the curve in terms of innovation.
However, there are concerns about potential SEO issues. Google's web crawler, Googlebot, doesn't scroll — therefore cannot crawl and index pages as a result of continuous scroll. This was confirmed by Google's Martin Splitt (via Search Engine Journal).
Looking at Changes to Ad Performance and Targeting Strategies
In the world of advertising, nothing is ever truly constant. From the emergence of new technologies to shifts in consumer behavior, change is inevitable. For this reason, keeping a close eye on ad performance and targeting strategies is essential for any business looking to stay ahead of the competition.
You're probably used to seeing ads at the top of a Google search page. More than likely, they will continue to stay there — but given that continuous scroll eliminates new pages (and thus refreshed ads), CTRs may be impacted. One SEO manager noted that "we should be expecting to see more zero-click searches as Google will be presenting more and more information directly on the result pages" (via Search Engine Land).
By analyzing data and adjusting campaigns accordingly, businesses can fine-tune their approaches and reach their target audience more effectively. And with recent advancements in machine learning and AI, the possibilities for refining ad performance and targeting are only expanding.
Examining Google's Continuous Scroll Overall with ONE18MEDIA
Google's new Continuous Scroll feature is an impressive innovation that could significantly change the way people interact with online content. It's a major step towards creating a more efficient and less disruptive user experience that enables people to get what they need in fewer clicks and less time. 
This highlights the potential for Continuous Scroll to revolutionize UX design, increasing accessibility while reducing the disruption caused by overloading also sensitizing users' information fatigue. Thus, Google's Continuous Scroll features opens up exciting potential possibilities for further developing social media tools and contributing to successful UX design that meets user's needs.
At ONE18MEDIA, our team of experts are always remaining ahead of the curve with the latest digital marketing trends. Furthermore, we work diligently to grow your business's digital presence through an eclectic mix of social, SEO, and web development strategies. To learn more, please visit our website and get in touch with us today!