By Kermit Pattison
Source: The New York Times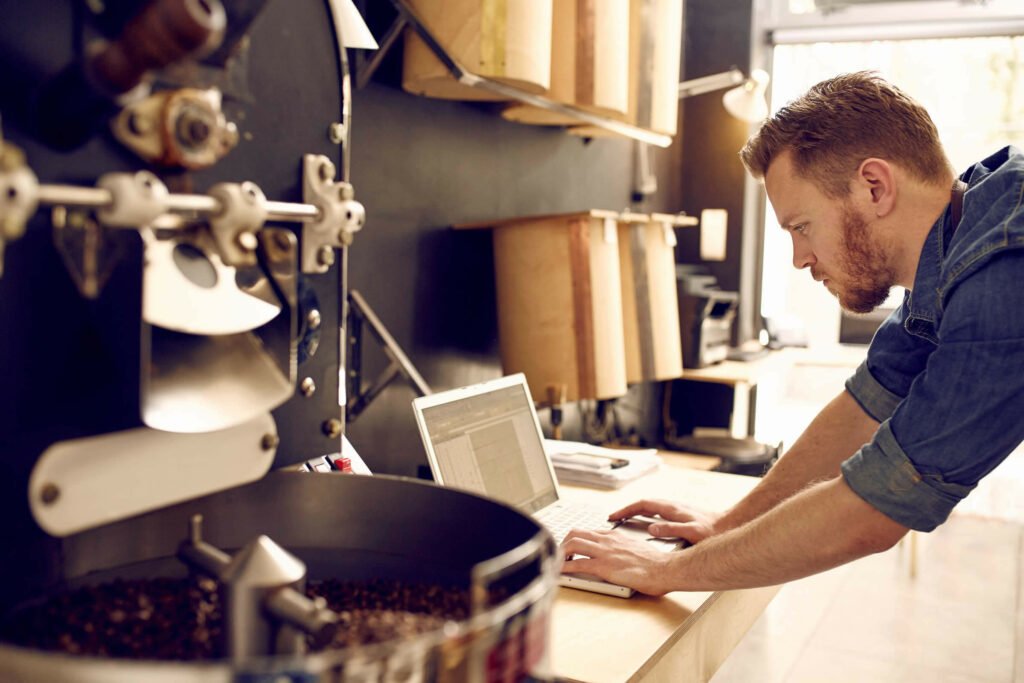 Your customers are talking about you — and the whole world is listening.
Local review sites are reshaping the world of small business by becoming the new Yellow Pages, one-stop platforms where customers can find a business — and also see independent critiques of its performance.
How do you manage your reputation when everybody is a critic?
For some business owners, this is a terrifying prospect that seems more like mob rule than the wisdom of crowds. Negative reviews can hang an albatross around your neck if they appear prominently in search results. Happily, there is a big upside: referrals from happy clients are traditionally the best source of new business — and online forums are powerful word-of-mouth. The review process has been democratized.
But managing your online reputation requires a whole new skill set, including monitoring the online conversation and engaging with customers and the tech-savvy to promote yourself in the best channels. These skills are becoming essential for mainstream businesses. According to a survey by the Opinion Research Corporation, 84 percent of Americans say online reviews influence their purchasing decisions. (Still not convinced? Tell us why.)
"Social media for business now is life or death," said Dan Simons, a restaurateur in the Washington area who closely monitors these forums. "You could open a business and do everything right, but if you're unaware of these social media you will perish. Social media can take a business and put a bullet in it."
Monitor
Customers are abuzz with opinions — the only question is whether that buzzing reaches your ears. The first step is to tune in.
Do a vanity search of your business name and see what comes up. Are you easy to find? What is the first impression? Do you have a Web page and blog, and are they kept up do date? Is your business reviewed in online forums or blogs?
Try to see your business through the eyes of a customer. Indeed, customers increasingly shop with their browser. One study by the Yellow Pages Association and comScore found that local search for businesses, products and services grew 58 percent last year and reached 15.7 billion searches, more than a tenth of overall search traffic.
Study local search sites like Yelp, Citysearch and Yahoo! Local. Forums for customer feedback have sprung up everywhere —_Google Maps, Amazon, Angie's List, TripAdvisor, OpenTable, Epinions and a myriad of online communities and niche sites.
"Know who the influencers are," said Pete Blackshaw, executive vice president of Nielsen Online Digital Strategic Service and an expert on consumer-generated media. "There are going to be some megaphones that matter more than others."
Build systems to stay on top of this online buzz. A Google alert can automatically inform you when your business is mentioned in a review, blog or online publication. Some review sites have features that automatically send e-mail alerts to business owners when a review is posted.
Twitter is becoming an increasingly popular microblogging platform for businesses and customers and you can keep track of what is being said about your company with tools like search.twitter.com, TweetDeck, or Twendz .
Manage
Once you've tuned into the online conversation, the tricky part is managing it.
Claim your listing on the local search sites. Many of these listings are free (although some sites offer premium services only to advertisers). The more detailed your profile, the more readily your business will appear in search results.
Responding to reviews is a delicate act of customer relations. A snarky review may make your blood boil — if so, step away from the keyboard and calm down until you can respond graciously.
"Hands down, when I've seen a conflict, it's usually because the business owner is enraged, furious or personally hurt," said Jeremy Stoppelman, chief executive and co-founder of Yelp. "Give yourself some time to cool off and engage in a respectful, courteous manner."
You don't need to respond to every review, especially if the overall consensus is positive. A negative review, however, demands special attention. Some business owners post public responses to apologize and try to win back the customer. Some privately message the reviewer.
Even hostile critics sometimes are mollified by a polite response from the merchant. "They are so disarmed," said Mr. Simons, one of the owners of Founding Farmers restaurant in Washington. "I've had people immediately go back in and edit what they wrote."
Jeff Diamond, co-owner of Farmstead Cheeses and Wines, with stores in Oakland and Alameda, Calif., responds to every review on Yelp — and he's had more than 100. In one case, a reviewer complained that the person behind the counter was rude. Mr. Diamond sent a private message to the customer, apologized and asked for details. It turned out the employee who helped this customer was hard of hearing. By the end of the exchange, this onetime critic had joined the store's wine club. He has since become a loyal customer.
"The most important thing is not to argue with your customer," Mr. Diamond said. "It's to listen to your customer. Try to put yourself in the customer's place."
Another no-no is posting false reviews. Don't write fake reviews to puff up your business or trash a competitor. Businesses have been publicly exposed for shilling and suffered major embarrassment. Earlier this month, authorities said the cosmetic surgery clinic Lifestyle Lift would pay $300,000 in civil penalties after an investigation by the New York State attorney general's office found that employees had posed as plastic surgery patients to write glowing reviews of their own business — a bogus grass-roots movement known as "astroturfing."
"If you're stuffing the ballot box and that is detected — which it almost inevitably will be — the backlash will be really significant and come back to bite you," said Kara Nortman, senior vice president of publishing at Citysearch.
Indeed, the surest way to generate positive reviews is not to ghost-write them but to focus on good service. "It's all common sense — the best way to ensure that you have positive reviews is to offer good products, good service, have integrity and be diligent," said Greg Sterling, a San Francisco-based Internet analyst who specializes in small business and local search. "It's really just the rules of dealing with people in the real world, translated online."
Fortunately, online reviews can help you do just that. These reviewers are a virtual army of secret shoppers who are telling you exactly what works and what doesn't.
Look for patterns. Are people consistently complaining about poor service? Are they constantly praising something that you can emphasize to differentiate your business?
At Founding Farmers in Washington, online reviews provide so much feedback that Mr. Simons stopped hiring secret shoppers. These comments have led managers to revamp how the front desk handles reservations and walk-ins, mark the vegetarian menu more clearly, coach servers who got bad reviews and even fire some employees.
"I would say 97 percent is genuinely useful," said Mr. Simons. "You can tell the reviews that are written by a competitor or just someone who's mean and angry. But generally people don't go to a restaurant to get annoyed, and there's at least some nugget of valuable information."