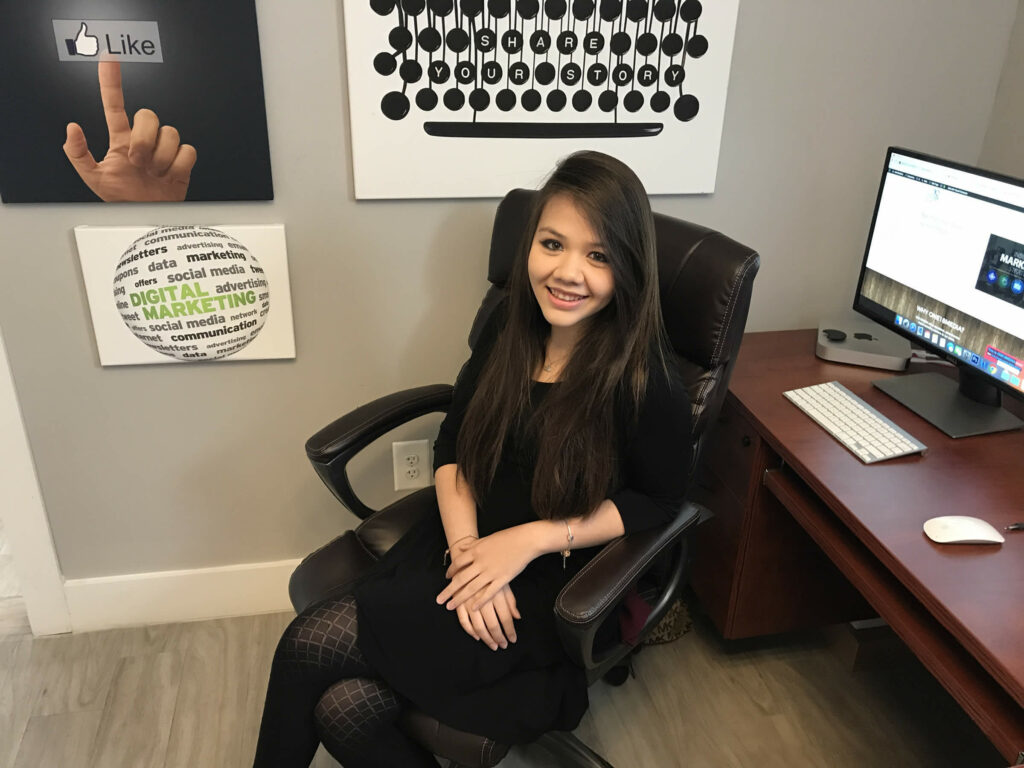 Samantha Storms
Hofstra University
Major: Journalism & English
What is your favorite aspect of digital marketing?
It provides an opportunity for people who are passionate about helping others to go the extra mile by opening the door for a business owner just looking to make their mark on the world.
What is the best piece of advice you received from a mentor?
In eleventh grade, my politics teacher graded an assignment of mine that just seemed to absolutely floor her. As she handed it back to me, she told me to never stop writing—to never stop striving to make a difference in the world through my words. I haven't stopped.
Why did you decide on pursuing a future in Journalism?
All I ever wanted to do was write. Always. As I began my college search, the question was always about stability or financial gain but never about the type of professional I wanted to be someday. In the end, I chose the right path, and I hope to use my writing to make a difference in people's lives.
Being from Pennsylvania what do you enjoy most about living on Long Island?
I love that everywhere I go, there's something for me to learn. I've met life-changing people I would have never gotten to meet if I'd stayed in Pittsburgh. There are places I would have never gotten to see. Long Island is like a dream for someone like me. There's always an opportunity.
What experience has ONE18MEDIA given you that you did not have prior to your internship?
Before this internship, I'd never gotten the opportunity to interact with small business owners who are still trying to get their feet off the ground. With ONE18MEDIA, I got to experience writing actual content for these people, and it really opened my eyes to what online marketing means for all of us.
What is something that you were able to build upon and expand during your internship?
I never thought I'd understand Photoshop – the program always seemed to overwhelm me every time I considered trying to learn. At ONE18MEDIA, I made my first graphic: Christian Slater standing behind a White House podium with Barney the Dinosaur at his side. Soon after, images of my own creation appeared on clients' social media. It's been really fulfilling.
Fill in the blank: If you really knew me, you'd know_____.
You'd know that my favorite band ever is Catfish and the Bottlemen. Their name doesn't make sense unless you're an annoying fan like me, but their music does regardless. Altogether, I've waited outside venues for them for a total of about 18 hours – that's a lot of curbside napping and McDonald's breakfast.
What's the most important lesson you've learned in the last year?
I've learned that no matter what, the most important thing is love. Love yourself, love others, love life. When you have love, everything else just seems to fall into place.
Describe any other feelings or educational experiences you have had at ONE18MEDIA.
At ONE18MEDIA, I had the opportunity to communicate in ways I never would have thought were possible. Marketing had always felt like a profession that computer-savvy extroverts did, but this internship proved to me otherwise – it proved to me that online marketing is an art. My experience with ONE18MEDIA is one I will remember always.