When it comes to digital marketing, creativity is key — but we're only human. Everyone suffers from creative burnout and writer's block from time to time, but in today's world, there's technology to circumvent such problems. In this blog, we'll take a look at the benefits of artificial intelligence software and how it can possibly help you and your business.
Breaking Through Writer's Block
We're all familiar with the idea of creativity. It's the core of what drives the digital marketing world today, but for those who are in the thick of it, chances are you've experienced some form of writer's block. So if your creativity has run dry or you're simply looking for a fresh idea, artificial intelligence software can help generate new content and improve your overall marketing strategy.
This is particularly useful for all creatives in the digital marketing space, including:
Copywriters who specialize in blog copy, drafting press releases

Social media managers who curate tailored content

Journalists who churn out several articles a day

YouTube content creators who need scripts written out
Artificial Intelligence Software Can Help Save Time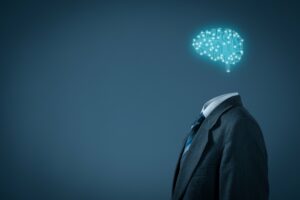 If you're in a time crunch, artificial intelligence software can most certainly be of help. As writers and content creators, the plight of brainstorming snappy copy can be daunting — especially when doing it on a regular basis. Every now and then, you'll reach a wall of writer's block where you can't think of any more great marketing ideas — but a tool like this can help you streamline the creative process and have your marketing materials ready to go in no time.
With artificial intelligence software, no longer do you have to spend hours thinking about unique metaphors, similes, and other storytelling devices. Instead, the software can generate copy and present you ideas that you otherwise would not have considered.
In addition to saving time, this, in turn, also frees you up to get other pressing tasks done. It's a great way to save money and energy while servicing all of your clients in a timely fashion!
Improve Your SEO
As content creators, we understand the importance of Search Engine Optimization (SEO). Making sure you hit all of those checkpoints — be it through title length, meta descriptions, keyword density, and more — can be an arduous task at times. Artificial intelligence software can help circumvent that.
With AI software, you can improve your SEO by having the software generate terms and keywords that will ultimately help you serve the niche you're targeting. Furthermore, search engines love when your website is regularly putting out new content. AI software allows for the ideas to freely flow and expedite the creative process, so you can stay ahead of the curve and pump out content on a more frequent basis.
ONE18MEDIA's Content Creation Commitment
The field of digital marketing is growing by the day — but lucky for you, ONE18MEDIA's experts are always one step ahead of the curve. With in-house copywriting, social media management, web development, and more, ONE18MEDIA brings your business the very best that digital marketing has to offer.
If you'd like to learn more about how our Digital Growth Engine can take your business to the next level, please visit our website and contact us today!