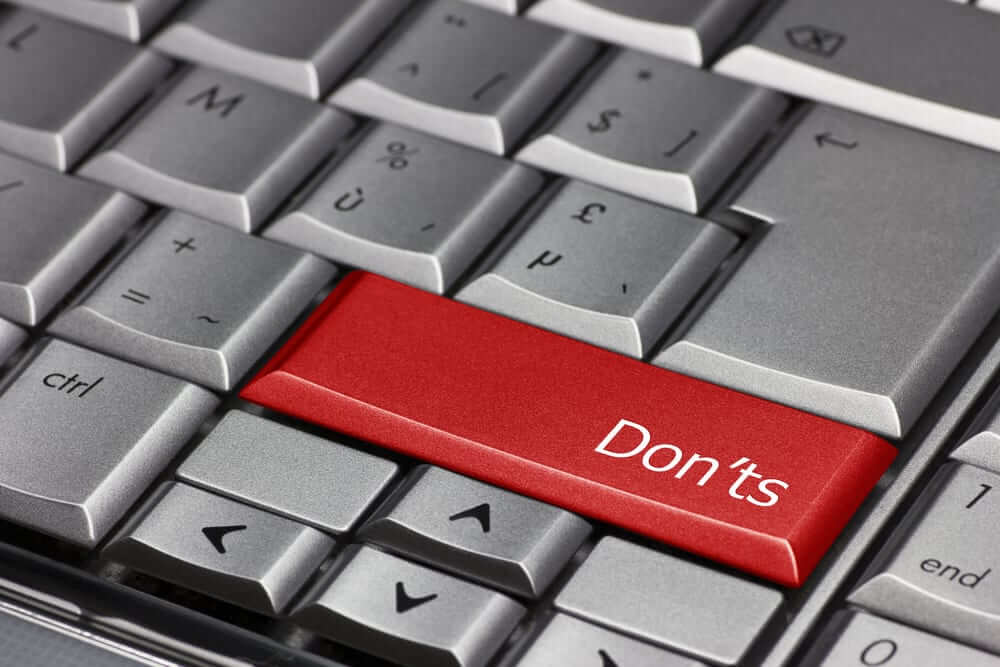 By Samantha Storms
In today's world of constantly evolving technology and rapid-fire data transfer, staying on top of your online marketing game is essential. Whether your company is large or small, it can be difficult to navigate the rocky terrain of communication with your various audiences and establishing a brand. In order to sell your message to your publics, identify and understand what good online marketing truly is–as well as what it isn't. Be smart and stay ahead of your competition by taking the proper steps to get your message out positively and avoid making mistakes. Here are the top three things to avoid in your own online marketing efforts to make this a possibility.
1. Don't Forget to Optimize Your Content for Mobile
Today, there's just no escaping social media and sharing. The content you produce on your website should be optimized for all mobile platforms to maximize your reach and extend your brand to as many potential customers as possible. Keep in mind all the major social media platforms, including Facebook, Twitter, Instagram, and even Snapchat. Even more importantly, ensure that your content is easily accessible from all major forms of mobile devices, including smart phones and tablets. By not optimizing, you put yourself a significant disadvantage to the competitors that are already taking an advantage of mobile user usage and thriving.
2. Don't Proceed Without a Strategy in Mind
It's almost never a good idea to simply navigate your business blindly. Come up with a clear and focused business plan for your company and stick to it. By coming up with a plan, you'll be able to pace yourself and set goals that are both realistic and feasible for the type and size of the company as any given point on its journey. If you're just starting out, consider keeping a journal or to-do-list somewhere nearby your workspace to keep your plans fresh and in front of you. Keep a weekly and monthly schedule–a daily one if appropriate–and you'll be able to more efficiently use your time. Don't make the mistake of always going with the flow without a clear game plan in mind.
3. Don't Avoid Directly Communication with Your Audience
Your audience is what ultimately drives the success of your company, so it's imperative to communicate with its members openly and honestly. Hold a high standard of excellence when it comes to transparency, and do your best to communicate with your clients as often as you can. Respond to their comments and concerns, and thank a reviewer for his or her words of praise. Create an open dialogue with the people that engage actively with your website and social media platforms, and encourage others to reach out to you or your team with any thoughts they may have regarding your company and its products and services.